Unleash Your Inner Trendsetter: A Comprehensive Guide to Hair Colouring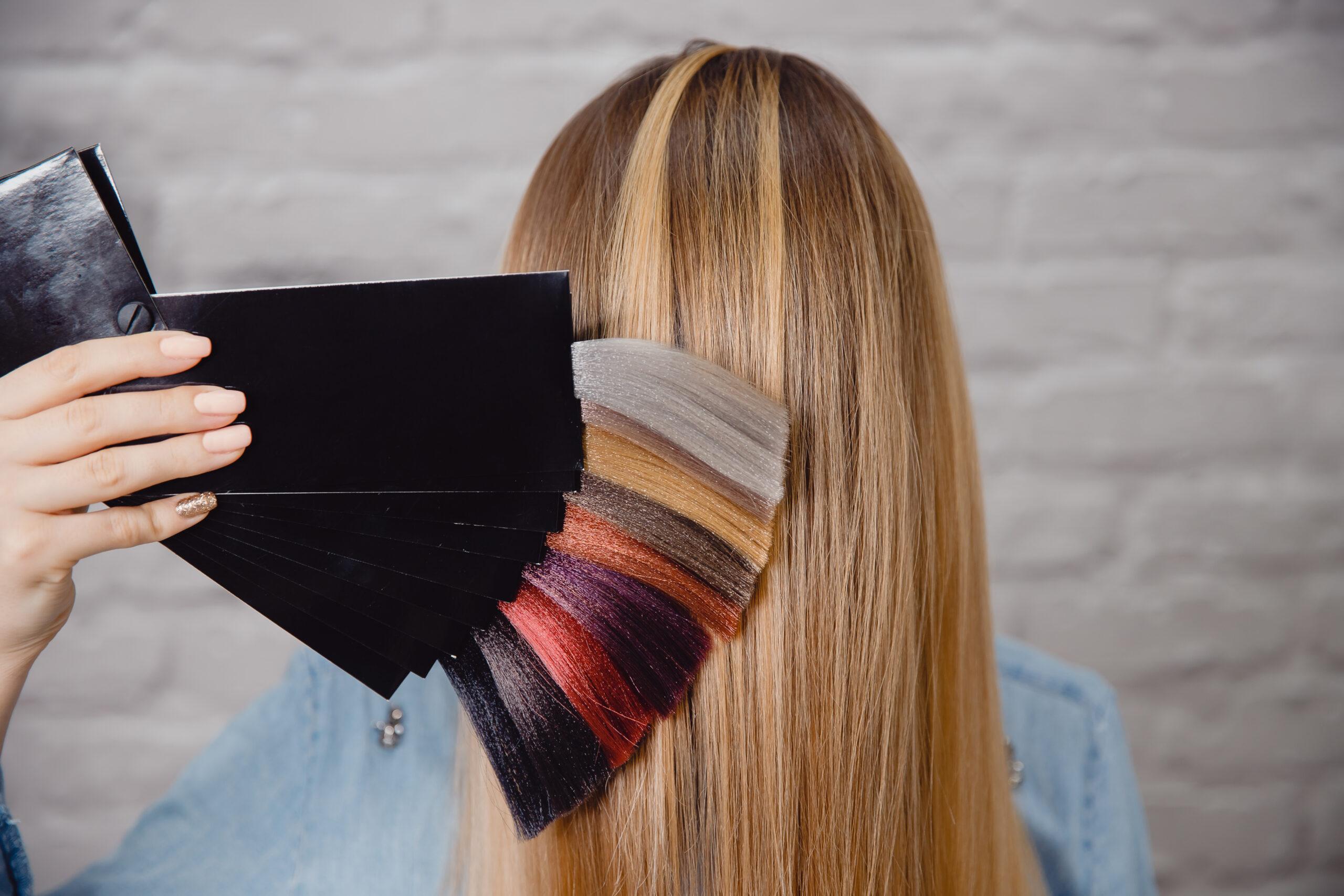 Everyone has an inherent desire to express ourselves and showcase our unique personalities. At Suchehwa, we believe your hair is a canvas that you can style and personalise to reflect your individuality. Just like your fashion choices, your hair can make a statement about who you are. Whether you prefer a short, edgy cut, long and flowing locks, or a bold and vibrant hair colour, the possibilities are endless. The way you choose to style your hair can speak volumes about your personality and preferences. And if you're looking for inspiration on how to express yourself through your hair, you've come to the right place.
Here is a comprehensive guide to hair colouring.
Different Types of Hair Colouring Available
There are several different ways for you to colour your hair. Whether you're looking for a style that only lasts for a certain event or a more permanent look, you can have numerous options to choose from.
Temporary Hair Colouring Treatments
Temporary hair colors work by depositing colour on the outside of the hair shaft, rather than penetrating the hair like permanent hair dyes. They come in the form of hair chalk, hair spray, wax or gel. Temporary hair dyes are typically non-damaging to hair, and some even contain a conditioning base that provides some benefits to the hair. Hence, they're a great choice if you're looking for a temporary change without affecting your hair structure.
Semi-permanent Hair Colouring Treatments
Semi-permanent hair dyes typically last for 4-6 weeks, depending on several factors such as the porosity of your hair, the shade you choose, and how often you wash your hair. These dyes contain smaller color molecules that only penetrate the outermost layer of the hair shaft and do not chemically alter the hair structure, which makes them less long-lasting than permanent hair dyes. However, semi-permanent hair dyes can provide a gentle way to change your hair color without causing damage and can gradually fade away over time.
Permanent Hair Colouring Treatments
As its name implies, permanent hair coloring is a long-lasting treatment that alters your natural hair pigment, replacing it with the desired color. To achieve this, the hair cuticle opens, allowing the coloring formula to penetrate the hair follicle and deposit the color permanently. Although the color never fully disappears, it may gradually fade over time. However, you can easily dye your hair again with the same color, or a different one for a fresh new look!
Hair Colour Trends of 2023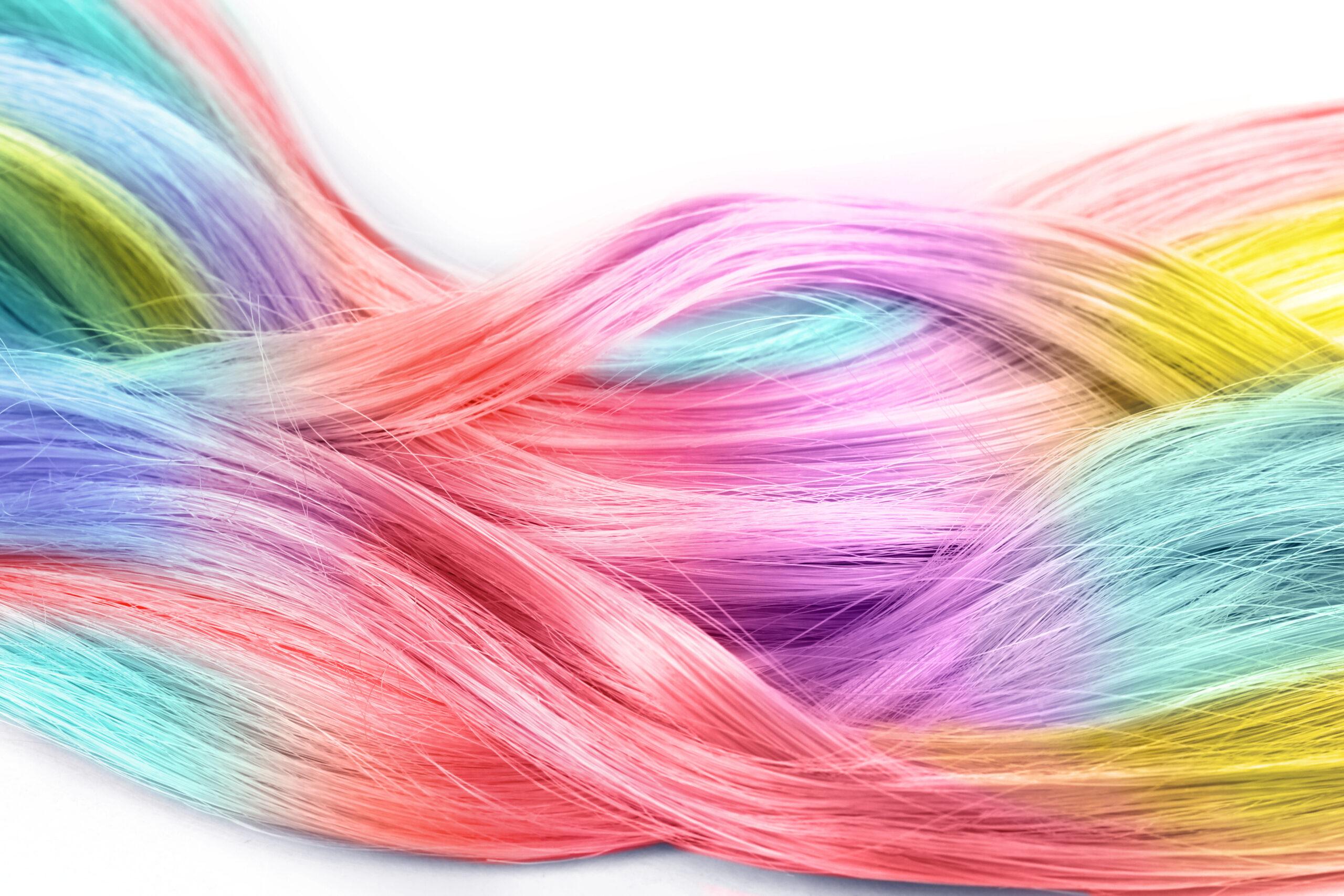 Balayage
"Balayage" is a French word that means "to sweep" or "to paint." In this hair colouring technique, highlights are "swept" or hand-painted onto random sections of the hair, resulting in a soft and sun-kissed appearance. Balayage highlights typically involve using a color that is only a few shades lighter than your natural hair color. This creates a subtle and natural-looking effect, as the color blends seamlessly with your natural hair color, and adds depth and dimension to your hair.
Bleachless Highlights
Instead of having to use bleach to lighten your hair like normal highlights, bleachless highlights are a safer alternative for your hair. It's essentially done by adding darker shades to lighter hair which gives the opposite effect of highlights. For natural blondes, this gives you a more sophisticated and edgier look.
Asian hair is typically thicker, coarser, and darker than other hair types. As a result, it may be more challenging to achieve bleachless highlights on Asian hair because the color contrast between the natural hair color and the desired highlight shade may not be as significant.
Additionally, Asian hair tends to have a more resistant cuticle layer, making it more difficult for color to penetrate the hair shaft. This means that it may take more time and effort to achieve the desired results with bleachless highlighting techniques.
However, with the right products and techniques, it is possible to achieve beautiful highlights on Asian hair without using bleach. It may require a bit more time and effort, but the results can be stunning.
Babylights
To achieve babylights, a process similar to traditional foil highlights is used, but with some key differences. Instead of using larger sections of hair, babylights involve finely sectioning just a few strands at a time. This results in a natural-looking effect, as if the sun lightened your hair. Like balayage and traditional highlighting, babylights are strategically placed to blend seamlessly with your natural hair color. The highlights are typically concentrated around your hairline, natural part, and the ends of your hair to create a subtle, effortless appearance.
Face-framing Highlights
Face-framing highlights are lighter-coloured strands of hair strategically placed near the front to help accentuate your face. These make for a perfect option for hair colour treatment newbies and those who are looking for a subtle way to switch up their look. This is because it only takes up a small section of your hair. One of the best parts about face-framing highlights is that they're completely customizable! You can choose any colour and placement that perfectly suits your unique face shape. 
Find the Perfect Hairstyle for You with Watercolour
When it comes to self-expression, there are no hard and fast rules. At Suchehwa By Ted, we encourage you to be yourself. Our aim is to assist you in enhancing and embracing your unique personality. Visit our website or contact us at (65) 6574 9798 or via WhatsApp at (65) 8831 9798 today to book an appointment! 
Share this article: