The Ultimate in Luxury & Indulgence
Veteran maestro stylist Ted Kim leads Suchehwa By Ted, a prestigious salon that has its roots in Gangnam, Seoul. Having honed his expertise and unwavering dedication to customers for years in South Korea, Ted expanded his horizons to Singapore in 2015. He made his debut at Jiwon, one of the pioneering Korean hair salons in Singapore, and eventually rose to become the lead hair stylist at Leekaja Hair Salon.
Suchehwa By Ted is the realization of Ted's long-cherished dream to curate the finest talents in the industry and offer his devoted clientele an unmatched salon experience from beginning to end.
Nestled amidst the lush gardens of Fort Canning, just off Orchard Road, Suchehwa By Ted exudes an air of opulence and sophistication, truly a sanctuary of luxury. With cutting-edge salon equipment and a lavishly elegant environment, Suchehwa By Ted epitomizes indulgence and pampering at its best.
MISSION
Suchehwa the Korean word for Watercolour
At Suchehwa By Ted, our philosophy is to approach every client as an art work, with a goal of transferring each client's tresses into a masterpiece.
We combine our technical expertise with the very latest in hair technology and hair care science, along with the famed Korean sensibilities, to provide our clients with professional and artistic hair services.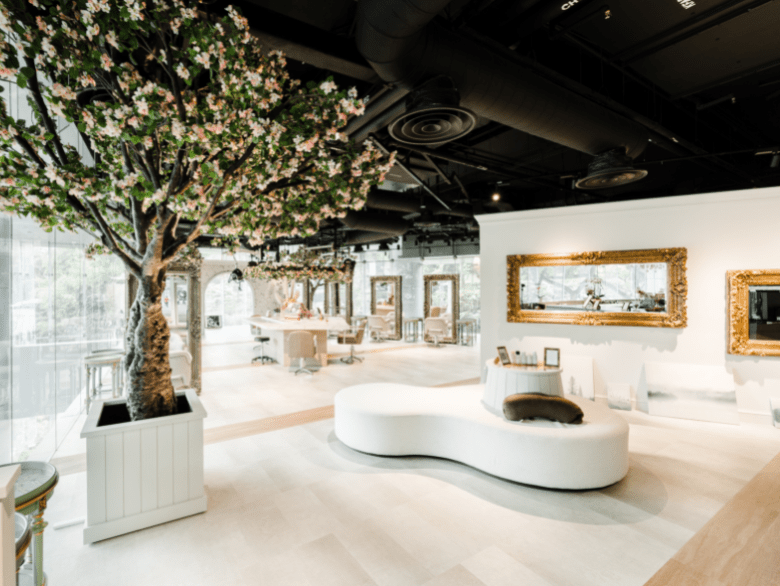 OUR SALON
Be transported to Versailles
Welcome to Suchehwa By Ted, a luxurious oasis where you'll feel like you've been transported to the grandeur of Versailles. As you step inside, you'll be greeted by the opulence of the salon's interior. Plush French styling chairs beckon you to relax and enjoy a pampering experience like no other.
The salon's decor is a stunning blend of elegance and nature. Breathtaking blooms from flowering trees surround you, creating a serene and picturesque atmosphere. The ambiance is enhanced by full-length baroque mirrors, allowing you to admire the incredible work of the talented stylists as they transform your look.
And that's not all! At Suchehwa By Ted, we believe that great style goes hand in hand with great taste. Before or after your appointment, you can choose to hang out at our stylish bar counter. Here, you'll be treated to freshly brewed coffee from our state-of-the-art Jura machine. Alternatively, you can explore our selection of Gryphon teas while indulging in some delectable snacks that are as Insta-worthy as they are delicious.
Speaking of Instagram, get your phones ready because every corner of the salon is picture-perfect  and we're sure you'll find plenty of shareable moments to light up your social media feed.
Whether you're seeking a refreshing hair makeover, a relaxing escape from the hustle and bustle of life, or simply want to indulge in a visually stunning environment, Suchehwa By Ted promises to fulfill your desires. Step into this extraordinary realm of beauty, style, and luxury, and let our skilled team of stylists take care of you while you revel in the lavishness of Versailles.