The Ultimate in Luxury & Indulgence
Suchehwa is helmed by veteran maestro stylist Ted Kim. 
Ted had been providing his expertise and uncompromising dedication to customers in Gangnam, Seoul, before venturing to Singapore in 2015. Ted's debut in Singapore was at Jiwon, one of the pioneer Korean hair salons here. He later went on to become the lead hair stylist at Leekaja Hair Salon.
Suchehwa By Ted is a culmination of Ted's dream to bring together the best in the industry, and to provide his loyal customers with an unparalleled salon experience from start to finish.
Suchehwa By Ted is a sanctuary of luxury and elegance, set amidst the lush gardens of Fort Canning, just off Orchard Road. Combined with state-of-the-art salon equipment and the ultimate luxurious and opulent environment, Suchehwa By Ted is the epitome of indulgence and pampering.
MISSION
Suchehwa the Korean word for Watercolour
At Suchehwa By Ted, our philosophy is to approach every client as an art work, with a goal of transferring each client's tresses into a masterpiece.
We combine our technical expertise with the very latest in hair technology and hair care science, along with the famed Korean sensibilities, to provide our clients with professional and artistic hair services.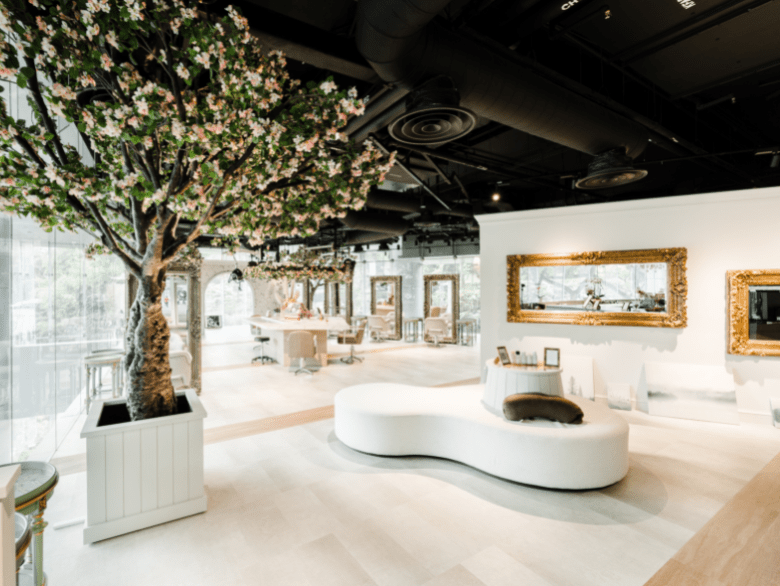 OUR SALON
Be transported to Versailles
Be transported to Versailles as you ensconce yourself in our plush French styling chairs, surrounded by breathtaking blooms of our flowering trees. Watch our stylists work their magic as you marvel at your transformation in front of the full length baroque mirrors.
Hang with us at the bar counter where you can enjoy complimentary snacks served with Sarnies coffee from our Jura machine, or choose from our selection of Gryphon teas.
Go ahead, take a shot. Every corner in Suchehwa is an Instagram worthy spot.