Elegance Redefined: Luxury Hair Care at Suchewa by Ted, A Premiere Luxury Hair Salon in Singapore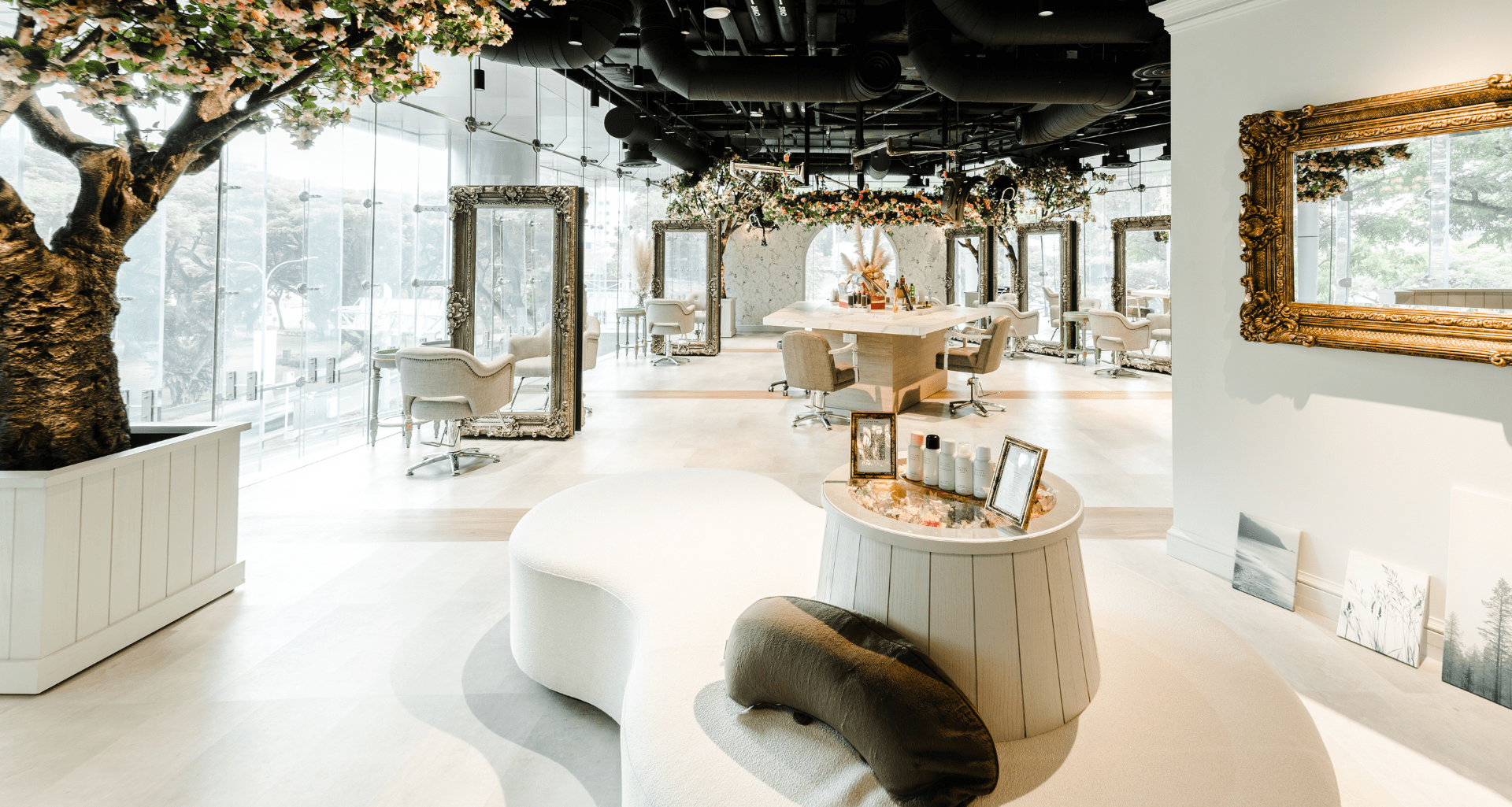 Everyone cherishes a special relationship with their hair – a means of self-expression whether through a high-maintenance look or a well-maintained style. But achieving the perfect hair goes beyond mere self-care; it necessitates the expertise and care provided by a salon. Not just any salon, however, but one that exudes luxury. Enter Suchewa by Ted, renowned for its unparalleled opulence and expertise, offering an extraordinary experience that transcends traditional hairstyling. Our team of highly skilled stylists, personally trained by the illustrious celebrity hairstylist Ted, guarantees the utmost care and attention to detail, tailoring each service to suit your unique style and personality.
Redefining the Concept of Luxury Hair Salon
The concept of a luxury hair salon goes beyond just providing exceptional hairstyling services. It encompasses a holistic approach to beauty and wellness, where every aspect of the salon experience is meticulously curated to create a sense of opulence and indulgence. From the moment you step through our doors, you are transported into a world of sophistication and refinement.
Suchehwa by Ted is not your ordinary hair salon. It is a sanctuary of style and elegance, where no detail is overlooked in creating an unparalleled experience. From the exquisite interior design that combines modern aesthetics with classic elements, to the personalized service that ensures every client feels special and valued, Suchehwa by Ted sets itself apart from the competition.
Thanks to our team of highly skilled stylists, personally trained by Ted himself, and backed by their years of experience and a keen eye for detail, we can create personalized looks that enhance your natural beauty. We take the time to understand your individual style and preferences, ensuring that every haircut, colour, and treatment is tailored to your unique needs.
Exploring Suchewa by Ted: The Epitome of a Luxury Hair Salon
At Suchehwa by Ted, luxury is not just about the services we offer, but also about the experience we provide. From the moment you step through our doors, you are greeted with impeccable service and a warm, inviting atmosphere. Our commitment to excellence is reflected in every aspect of our salon, from the quality of our products to the skill and expertise of our stylists. 
Atmosphere and Ambiance at Suchehwa
Step into Suchehwa by Ted and be transported to a world of elegance and luxury. Our salon boasts a contemporary design infused with timeless sophistication. The sleek, minimalist aesthetic creates a calming atmosphere, inviting you to relax and unwind as you indulge in our range of luxurious services.
Soft, natural light bathes the salon, creating a warm and inviting ambiance. The comfortable seating and plush furnishings provide a sense of comfort and relaxation, complemented by soothing music that sets the mood for a truly immersive experience. Our attention to detail is evident in every corner of the salon, from the carefully curated artwork adorning the walls to the delightful scents that fill the air.
Professional and Skilled Stylists
At Suchehwa by Ted, we recognize that the key to an exceptional salon experience lies in the expertise of our stylists. That's why we handpick our team of stylists based on their skill, creativity, and passion for their craft. Our stylists undergo rigorous training and have years of experience in the industry, ensuring that they are equipped with the knowledge and skills to deliver unparalleled results.
Exclusive Services and Treatments
Dedicated to offering our clients nothing but the best, Suchewa by Ted presents a range of exclusive services and treatments designed to pamper and rejuvenate. Indulge in luxurious scalp massages that stimulate hair growth and alleviate stress, or experience deep conditioning treatments that nourish and hydrate your hair, enhancing its health and beauty.
Additionally, our keratin treatments are designed to smooth and straighten unruly hair, leaving it sleek, shiny, and frizz-free.
Elevate your hair salon experience at Suchehwa by Ted
If you're looking to elevate your hair salon experience to new heights, look no further than Suchehwa by Ted. With its unrivalled luxury, impeccable service, and highly skilled stylists, Suchehwa by Ted offers a truly transformative experience that goes beyond just hairstyling. Visit our website or contact us at (65) 6574 9798 or via WhatsApp at (65) 8831 9798 and immerse yourself in a world of opulence and refinement, where every detail is carefully curated to create a truly indulgent experience.
Share this article:
Recent Posts
Categories